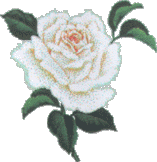 Last updated November 2009
Welcome to the Yorkshire Dialect website. In the following pages, the convention of the Yorkshire Dialect Society is used; i.e. reference is made to the old administrative areas of the North, East and West Ridings, abbreviated to NR, ER and WR. Where reference is made to two areas together, the abbreviation employed is NER, NWR, etc.. It should also be noted that some authors designate NER speech as Northern dialect and that of the WR as North Midlands dialect. These terms are used interchangeably. Any other kind of reference (e.g. South Yorkshire) is only used if the source material has employed that form.
In some pages Old English characters have been employed. It should be noted that these can be viewed only if you possess the Unicode character set.
If you have any thoughts or ideas or wish to make a contribution to these webpages please

e-mail

or write to :

Barry Rawling,
c/o Dr Andrew Merrison
English Language and Linguistics
Faculty of Business & Communication
York St John University
Lord Mayor's Walk
York YO31 7EX
ENGLAND